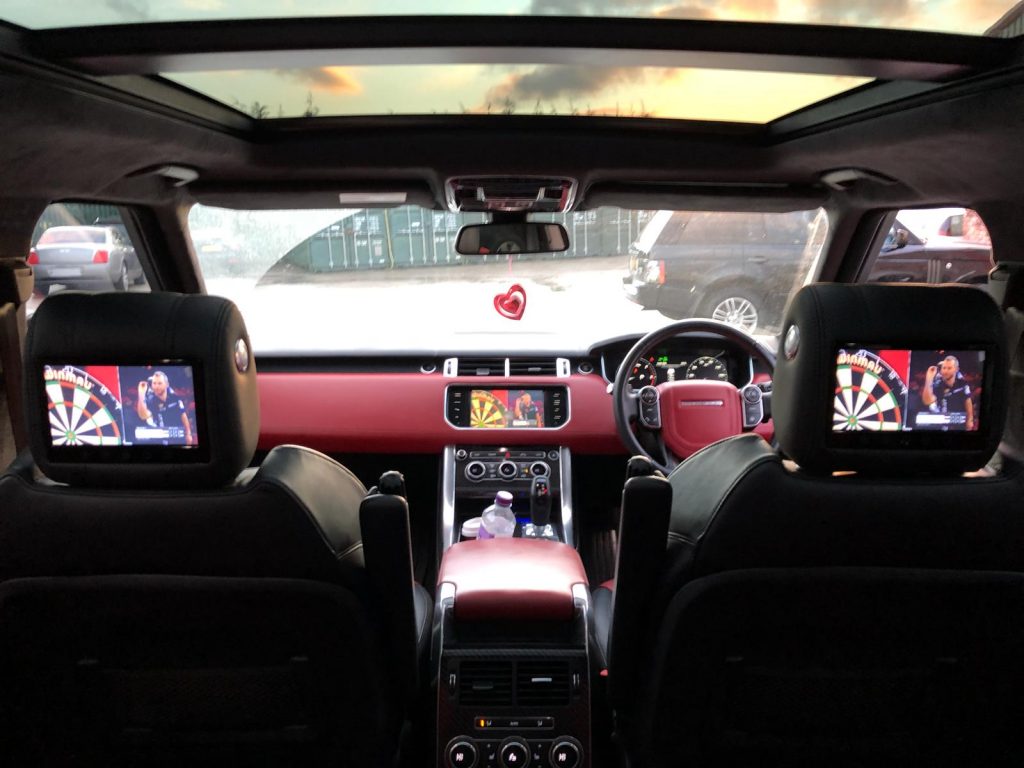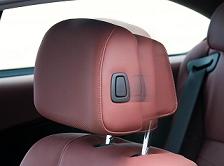 In all our headrest screen installations we produce our own screen boxes that the monitors sit in to maintain a flush fit, most importantly with this type of installation the screen does not protrude as in so many unprofessional installations.
We also specialise in the installation of screens in to the very latest hard backed safety headrests.
The headrest monitors we use have a dual input, this allows for DVD to be viewed on one monitor and Digital TV Tuner OR other source to be played on the other and visa-versa and with the headphones we use also having dual channel this will allow each rear passenger to watch and listen to different sources.

Our Standard Headrest Monitor Package:
 LCD Monitors ( 6.5 or 7inch Widescreen )
 DVD Player ( 6 Disc DVD Changer )
 Cordless Headphones
 Sound Through Car Speakers
 2 Year Parts & Labour Warranty Included
Hard Backed Safety Headrests
With many manufacturers now installing safety headrests as standard it has become challenging to install headrest screens in the hard backing. Hard backed safety head restraints are now coming standard in most new vehicles . This is making the installation of headrest monitors more challenging .
At AV Solutions we have been working with this type of headrest to enable the installation of a headrest monitor without interfering with the safety system . Most importantly making the installation look factory fitted, unlike the universal fitted replacement headrests that are available on the market that do not look factory.

Additional Options
With our headrest monitors having a dual input and headphones being dual channel, adding additional sources can help keep the peace, allowing one child to watch and listen to their favourite movie and the other playing and listening to their game console.

Game Consoles
We are able to install most of the Game Consoles that are available on the market, all consoles are professionally installed and include a 12 volt conversion for car use.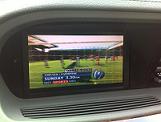 Front Screen Inputs
Front screen inputs video in motion inputs are available for most vehicles that have factory fitted navigation or on board data screen. These adaption kits enable TV picture to be viewed whilst on the move (passenger use only). Please contact us for compatability for your vehicle.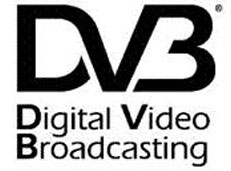 Digital TV Tuner
Since the Digital Switchover in car Digital TV Tuners have become very popular and technology has become much more advanced with discreet boosted antenna's and the capability to record and receive digital radio .