Stolen Vehicle Recovery System
At AVS we have used many types of stolen vehicle recovery systems and have now chosen trackstar as our prefered supplier . With approval now from BMW , Landrover & Jaguar with many other to come and 12 Months Free Self Tracking included it makes Trackstar the best value tracking device on the market

Trackstar deploys the latest GPS Stolen Vehicle Tracking technology to immediately locate and track your vehicle, liase with the police and recover your vehicle in the shortest possible time.
Trackstar pinpoints the location of a stolen vehicle every 20 seconds.  If your vehicle is moved illegally we locate it using the Global Positioning System (GPS) in yourTrackstar vehicle tracking unit. If your vehicle is moved without the use of its keys, the unit will notify us and we will contact you immediately.

Trackstar is the only Jaguar, Land Rover, Range Rover and BMW approved Stolen Vehicle Tracking & Recovery product, and is approved for installation throughout the UK automotive industry.

Approved By

"Sunday Times Best Buy"
In a recent group test performed by The Sunday Times In Gear Magazine, Trackstar was the only stolen vehicle tracking system that was awarded a 5 star rating, earning it the 'Best Buy' recommendation
Asset Management
Supatrak is a live web based GPS vehicle tracking solution which gives full visibility of the vehicles installed with the technology. It can be accessed 24/7 via the secure online application from any computer with internet

CAT6
Standard GPS Trackstar Insurance Approved
Insurance Approved
Leading edge GPS and integrated Motion Sensor technology
Trackstar is the only stolen vehicle product approved by Jaguar, Land Rover, Range Rover, and BMW
Pan-European Cover as standard (with priority access to the police in more than 44 European countries)
Endorsed by all police authorities
Detects if vehicle is towed away
Detects if vehicle battery is disconnected
Detects attempts to tamper with tracking system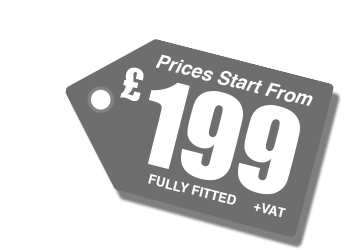 CAT5
Premium CAT5 Trackstar Insurance Approved
Trackstar CAT5 is a Thatcham Category 5 system for vehicle theft detection and recovery
In addition to the above features, the Trackstar CAT5 system has a unique wireless tag paired to the tracking unit
If this tag is not present the system sends an alarm when the car is driven off
The monitoring centre will then attempt to call the driver or owner to verify if there is a theft situation, and track the car
This process is designed to address "key theft" and ensures that the police are notified at the earliest opportunity
The engine can be prevented from starting by a remote command from the monitoring centre