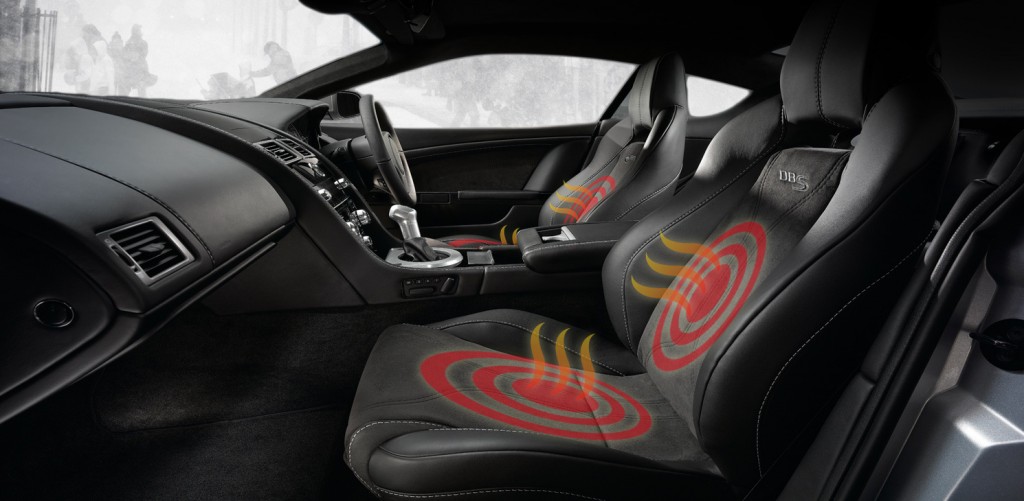 At AV Solutions we have been specialising in the installation of aftermarket heated seats now for over 10 years and have installed in 100's of vehicles !
With all of our retrofit heated seat installations the existing trim is put back in exactly the same way as they came of and you would not see any difference .
Our Aftermarket Heated Seats are installed in the very same way as a factory fitted kit, the kits feature 2 heat settings and heat both seat base and back.
Heated seats can be installed in any vehicle whether the car has leather or cloth interior. Heated seats can be done individually as well as a pair and can also be installed in the rear of a vehicle.

Factory Style Switches
Switches for heated seats are normally installed on the side of the seat base for easy access and most importantly maintaining a factory finish. There are also 2 heat settings.

Heated Seat Base & Back
Our heated seat kits are quick heat carbon technology covering both seat base and back. There is also a 3 Year warranty with all our installations.

Frequently Asked Questions
Q : What warranty come with your heated seat installations ?
A : Our heated seat kits come with a 3 Year Parts & Labour Warranty
Q: Can the kits be fitted to a car with cloth interior ?
A: Yes our kits work with cloth and leather interiors.
Q : Can you install heated seats at my office or home?
A : We prefer to install all heated seat kits on our Manchester based premises but do offer a mobile service if preferred , this may incur an additional charge depending where you are based .
Q : How much will heated seats cost to be installed on my 2 front seats ?
A : This depends on the vehicle as some are more complicated than other and require extra pads but typically prices start from £350.00 + vat .
Q : How effective are they ?
A : Very effective , the kits use a carbon technology like most vehicle manufacturers use so heat up very quickly.
* Please contact AV Solutions Manchester if you require any further information on our retro fitted heated seats .